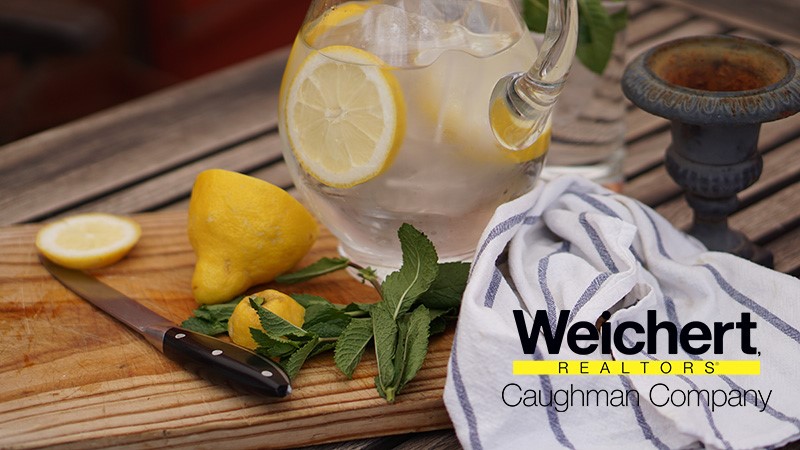 Well, some of us might have a love-hate relationship with Lexington's brutal summer temperatures, as a real estate agent, I encourage my home sellers to use the heat to their advantage.
After hopping in and out of the hot car looking at houses, my Lexington home buyers look forward to leisurely browsing through a home, escaping the warm outside temperatures.
Here are a few ways to embrace the summer house selling season.
Give them the Ahhhh… moment. On a hot summer day, home buyers want relief from the heat. Nothing turns a buyer off more than walking into a home that is as hot in the inside as it is on the outside. Even if your home is vacant, leave the air conditioner running so your potential buyers can enjoy viewing your home comfortably. I would also suggest turning it down even cooler than you would if you were living there to compensate for the doors being opened and closed more than usual. Turn on all ceiling fans, and leave all the interior doors open, so the air is a consistent temperature throughout the home.

Be a good hostess. – If you have an open house in the middle of a hot spell, be sure to offer cold and refreshing drinks to help potential buyers feel like hanging around for a while. A cool summer drink such as lemonade or ice water with lemon will go along way in helping your buyers feel a connection to your home. Make yourself stand out in the crowd …so get squeezing!

Open house? How about a barbeque instead! – What sounds like more fun? I'll vote for an outdoor party. If you want people to stop and take notice, advertise a barbeque instead of an open house. I guarantee it will attract a lot more attention. Pull out the grill and roast some hot dogs, set out pitchers of freshly squeezed lemonade and keep some simple finger foods handy. Find a shady spot, stay out of the house and away from the buyers, but be available to make them feel welcome by offering them a snack and a drink.
Living and selling in the south is all about embracing the season no matter the temperature. If you want more tips and ideas on how to sell your home in the summer contact your Lexington REALTORS® at 803.622.4596 or stop by and see us at Weichert Realtors Caughman Company, 120 Ellis Ave Ste C, Lexington, SC.