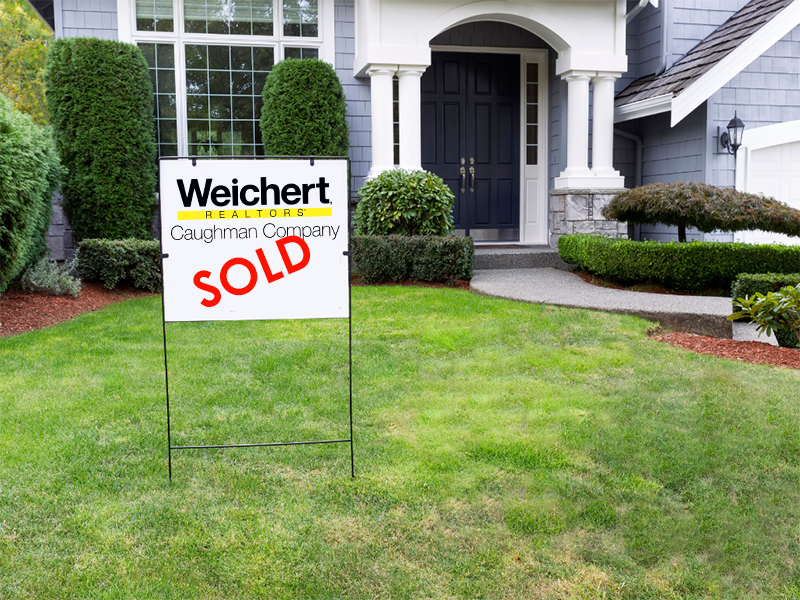 You've weighed all of your options, and you've made the decision to sell your home. You may have even started to research new neighborhoods and are getting excited about all the new possibilities that come with buying a new home. However, you're now left with the question as to how to sell your home fast.
If you want to be assured that you can sell your home quickly and with confidence, you'll get the best asking price we've come up with eight tips that won't leave you sitting on the market too long.
Less is More
There is no better time than before your home goes on the market to clutter-bust every square inch of your home. With the minimalist movement sweeping across the country, home buyers have a hard time seeing a homes true potential through mounds of clutter and dirt. From counters to closets and even in garages pay particular attention to all those areas that have become junk magnets. Thoroughly clean and declutter every inch until it shines. Clean houses are more attractive to a buyer and will keep them interested longer. Excited buyers usually write an offer quickly, so dig out the mop and broom and get to work.
Improve the Flow
Once you have removed all the clutter and cleaned every room, it's time to step back and take a walk through your home. Is the furniture arranged in a manner that allows you to move freely between each room with bumping into things? Have you moved the furniture to a more conversational and inviting arrangement? Remove any furniture that is not functional and restricts the flow of the home. Buyers want to see open and airy spaces that allow for family gatherings and easy conversation.
Put Buyer Glasses On
Remove everything that a potential buyer cannot relate to. Family pictures, religious décor, collectibles and anything that makes your home yours needs to be removed. Buyers need to envision themselves living in your home, and it's difficult for them to do that when all they see is you.
Set the Table
Home Staging is one of the best investments you can make when you need to sell your home quickly. Staging paints a picture for buyers to see how their family can live in a home. Setting the table, making the bed with beautiful bed coverings, arranging the furniture in inviting arrangements and even creating lovely vignettes will entice a buyer to take a serious look at your home. Home staging is a way of decorating your home so it's more attractive to a buyer and is a way to highlight a homes best features. Home Staging goes for the outside of your home as well. Curb appeal is often the first thing a buyer will see, so trim the bushes, mow the lawn, and tidy up the garden to make a great first impression. Even if your home is beautiful on the inside, if it doesn't have great curb appeal a buyer may drive buy without ever taking a look inside.
Don't be a Handyman Special
New homeowners usually want move-in ready homes. An endless list of handyman improvements isn't appealing to potential buyers. Your listing agent will gladly do a walk through with you to go over a list of potential issues that may need to be addressed in order to sell your home quickly. They will also note any repairs that could come up in an inspection contingency -- such as leaky pipes, cracked windows, appliance issues, cracked foundations, roof repairs, etc.
Timing is Everything
Even though we cannot control the housing market, realtors can determine the best time to list your home. You may not think the holidays are a good time but research shows that home buyers that look for homes during the holidays are more serious buyers. Typically the best selling season runs from May until early July. That is the ideal time for parents with children to buy and relocate to a new neighborhood. However, that may not be the case in your area. Your listing agent will be able to help you come up with the ideal time to list your home in your specific location.
List at the Right Price
The clue to selling your house fast is pricing it right the first time. An overpriced house can sit on the market for months without attracting a single buyer. To get an accurate idea on how much your home is worth contact us so we can perform a Price Trend Analysis (PTA) on your home prior to listing it. Here at Weichert Realtors Caughman Company in Lexington, SC we go beyond the typical Comparative Market Analysis (CMA) and use our exclusive PTA method for determining a home's market value.
Go Above and Beyond
Your realtor will market your home in every way they possibly can, but you can take an active role in selling your home quickly by going above and beyond the typical listings.

Dig out your phone and record a video featuring all the things you love about your home. Call it a "Your Homes Love Story." Take your viewers on a tour of your home, your neighborhood and all the best features of your home. Upload it to YouTube and share it with the world.
Facebook is the leading social media platform for home buyers and sellers alike. Post your homes listing on your personal Facebook page and ask your followers to share it with their family and friends.
Encourage neighbors to choose their new neighbors. Community Boards and Neighborhood Facebook Groups make the perfect place for your neighbors to pick their newest occupant. Neighbors will share your listing with anyone they know that might be looking to buy.
Host a neighborhood block party that doubles as an open house so your neighbors can see the features of your home and are more likely to share your listing with their friends.
The success of selling your home fast depends a great deal on current market conditions and factors beyond your control, but by using these eight tips, you can undoubtedly shift the odds in your favor to sell your home quickly.
-----------------------------------------------------------------------------------
Do you want to know the Market Value of your Home?
Please click here to start a FREE Price Trend Analysis of your home.
As real estate agents serving Lexington, SC, we know first hand how confusing the home selling process can be. Many of our clients come to us knowing we will take the stress out of home selling and make it a painless and seamless transaction. If you have questions about selling your home in Lexington, SC, please call us at 803.622.4596 or stop by and see us at Weichert Realtors Caughman Company, 120 Ellis Ave Ste C, Lexington, SC.