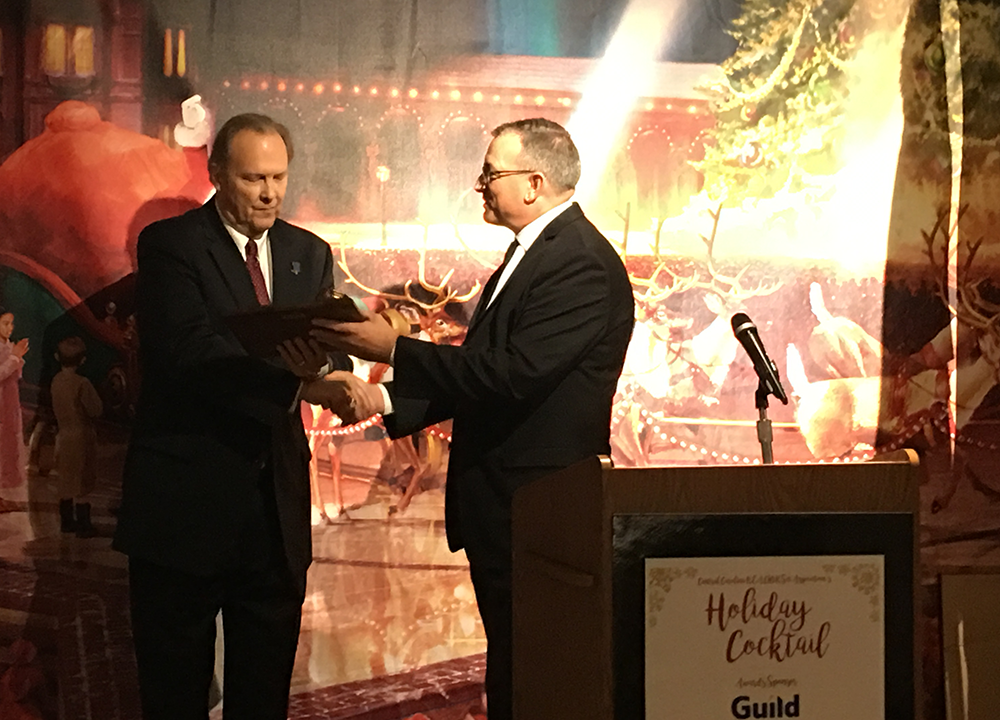 REALTOR® leader to spearhead organization of more than 2,600 members
Lexington, SC. (December 6, 2018) – Charles Caughman, Broker in Charge/Owner of Weichert REALTORS® Caughman Co., was inducted as 2019 President of the Central Carolina REALTORS® Association. Caughman succeeds Doug Bridges.
As President, Charles will be a leader of leaders, serving a membership made up of business professionals and community ambassadors. While serving as President, Charles will work closely with Association staff, local officials and partner organizations to strengthen the real estate industry and create a fair, ethical and spirited environment for Midland's REALTORS®.
Since beginning his real estate career in 2007, Charles has been very active in the real estate industry. Becoming a Broker in 2014, he was instrumental in opening Caughman Company and has since franchised with Weichert to have forty-one agents throughout the Greater Lexington, SC area. Believing in the value of a trained and professional agent he offers his agents all the tools they need to take their personal business to the next level.
He has served on various committees within The Central Carolina REALTORS® Association and has served as a mentor for agents and brokers throughout the industry.
When asked what his plans are for The Central Carolina REALTORS® Association for the upcoming year, he stated:
"I'm passionate about helping our REALTORS® obtain all the professional training they need to make the real estate industry the best it can be. I want to work on helping the industry see the value in being REALTORS®, and I hope to bring all agents together in unity to provide the best experience for the consumer."
***
About The Central Carolina REALTORS® Association
The Central Carolina REALTORS® Association has been providing the Midlands with professional real estate service for over 100 years. Chartered on July 28, 1913, CCRA strives to serve its membership by providing programs and services to enhance their ability to conduct business successfully with integrity and competency, without undue regulatory restraint, as well as to encourage the preservation of real property rights.
The National Association of REALTORS® is the largest trade association in America, representing 1.3 million members. The Central Carolina REALTORS® Association has reached 2,600 members and continues to grow every day.