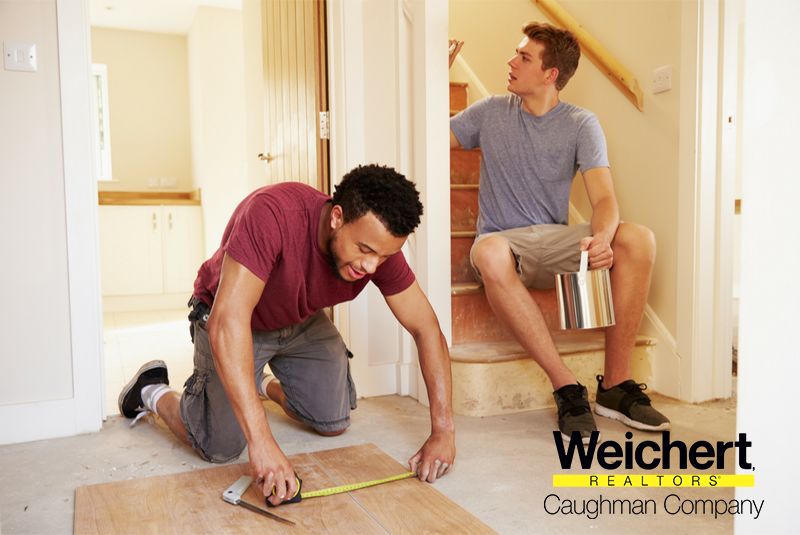 If you're looking to buy a fixer-upper for your next home, it pays to take caution. What may look like an easy project may turn into a huge money pit.
Here are some considerations when making your home buying decision.
When buying a fixer-upper, experts recommend looking for homes that need cosmetic improvements rather than structural changes or major renovations. Cosmetic improvements can be made with a little elbow grease and a planned budget. Repairs and structural changes have a tendency to grow much larger than anyone anticipates so be cautious.
Additionally, while structural improvements may be required to make a home livable, cosmetic changes generally allow you to live in the house well renovating it.
When you are considering a home purchase add up the costs to renovate the property based on a thorough assessment of the condition of the house. You will likely want to have the assistance of a home inspector and a real estate agent who has knowledge of the area. The real estate agent can advise you about what other homes in the neighborhood go for, what the schools and property values are like and if the community is on an upswing.
Here are a few things to think about when considering buying a fixer-upper:
Be very thorough and estimate on the high end. Include labor and materials.
Know the home's estimated market value once the renovations are complete.
Experts recommend adding 5 to 10 percent for extras and unforeseen problems. They always happen if you don't make room for them.
Getting experts to help you with your labor, materials and estimated value after the renovations are complete will help you make an accurate and fair offer on the home. And always have the house inspected thoroughly, so you don't end up having to make major structural improvements you didn't factor in.
Buying a fixer-upper is a great way to save money on a home purchase and the rewards can be significant. Buy wisely, buy cautiously and use the advice of experts to guide you and your decision.
If you are in the market for a new, slightly used or fixer-upper home in Lexington, South Carolina, please call us at 803.622.4596 or stop by and see us at Weichert Realtors Caughman Company, 120 Ellis Ave Ste C, Lexington, SC.