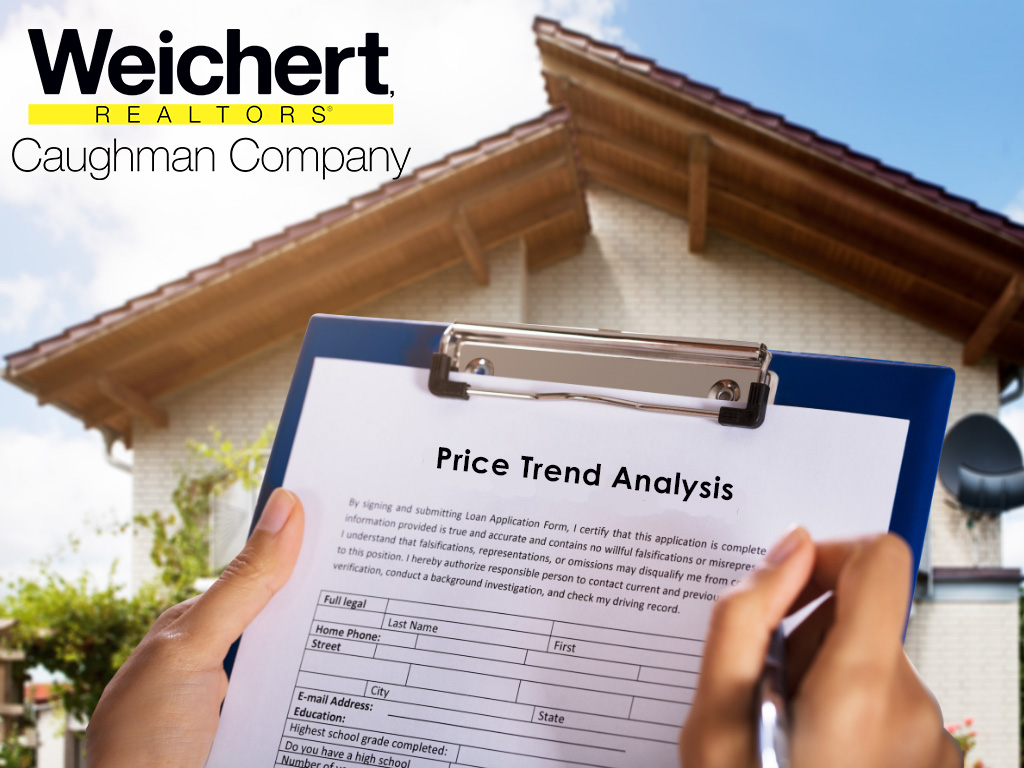 We take the value of your home seriously!
Here at Weichert Realtors Caughman Company in Lexington, SC we go beyond the typical Comparative Market Analysis (CMA) and use our exclusive method for determining a home's market value by performing a Price Trend Analysis (PTA).
To begin with, let's define what a Price Trend Analysis is.
A Price Trend Analysis is an in-depth review of the current market values of properties that are comparable to yours. The findings serve as a tool for determining the market value of your property.
This is different from an appraised value, which can only be provided by a licensed appraiser. The market value is determined after we have conducted a price trend analysis and is subjective.
Why do I need a Price Trend Analysis?

The most commonly asked question we get is "Why do I need to know what my home is worth? I know what I want to sell my house for shouldn't that be all you need?"
Making sure your homes selling price is reflected as accurately as possible is the single most crucial factor when considering selling your home. We strive to advise our clients of the right price point that will ensure your home sells quickly.
With a fluctuating real estate market, it's imperative that a Price Trend Analysis is done not only to protect the buyer but to protect the lender's investment as well. This analysis helps to establish a property's value – which in turn will help justify a sellers asking price. We know our clients want and deserve top dollar for their home and this in-depth report provides an accurate value of the property.
So what do we look at when we create an analysis of your home?
We look at many factors that will influence the value of your home. We analyze local market trends and comparable recent sales to determine your homes true value. Here are a few of the things we consider when helping you identify an accurate selling price for your home:
External Characteristics - Condition of the structure, lot size and exterior amenities, home style, the age of the roof.
Internal Characteristics - The number and size of the rooms, quality of construction, the age of the appliances, the age of the heating and cooling systems, energy-efficiency.
Market Conditions - The number of buyers vs. the number of homes on the market.
Location - The school district, neighborhood, proximity to public transportation or highways.
Sell your home quickly — at the right price
When you decide to sell your home, a Price Trend Analysis can help you make a more informed decision regarding your selling price.
Do you want to know the Market Value of your Home?
Please click here to start a FREE Price Trend Analysis of your home.
As a real estate agents serving Lexington, SC, we know first hand how confusing the home selling process can be. Many of our clients come to us knowing we will take the stress out of home selling and make it a painless and seamless transaction. If you have questions about selling your home in Lexington, SC, please call us at 803.622.4596 or stop by and see us at Weichert Realtors Caughman Company, 120 Ellis Ave Ste C, Lexington, SC.